Visit Our Image Gallery
Thanks to our customers, we really get to work on some exciting projects. Home, automotive, marine, and business projects are on display for you. Read More >
Our Products & Services
We have years of experience, coupled with a wide variety of product brands that you have grown to trust. Leave it to the professionals at Summit, and feel confident that the job will be done right. Read More >
News
See our featured home theater product and recent installation.
The exciting Black Diamond Zero Edge TV! Read more >
​
May was skin cancer awareness month. Did you know that window tint can help protect you? Read More>
​
​
The Fifth Annual Small Business Saturday
is on November 29th!
​
Dear Valued Customer,
​
When you shop at small, local businesses like us, you're supporting the neighborhood, too. So come by, check us out and Shop Small with us today.
​
Thanks again for supporting small businesses like ours. And when you shop small, please make sure you share your experience on social media, so others can find and support us, too.
​
Hope to see you soon!
Team Summit
Ways To Save
Everybody loves to save, and we love to offer coupons to our valued customers. It's our way of saying thank you, and please come again. Read More >
Customer Comments
Please check our references! We are a proud member of the Akron Better Business Bureau with an A+ rating. We take that seriously, and strive to keep every customer happy. Read More >
Alpine Flagship Retail Specialist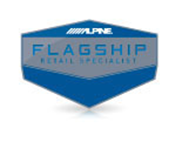 We are proud to announce that we are designated as an Alpine Flagship Retail Specialist.
Read More >